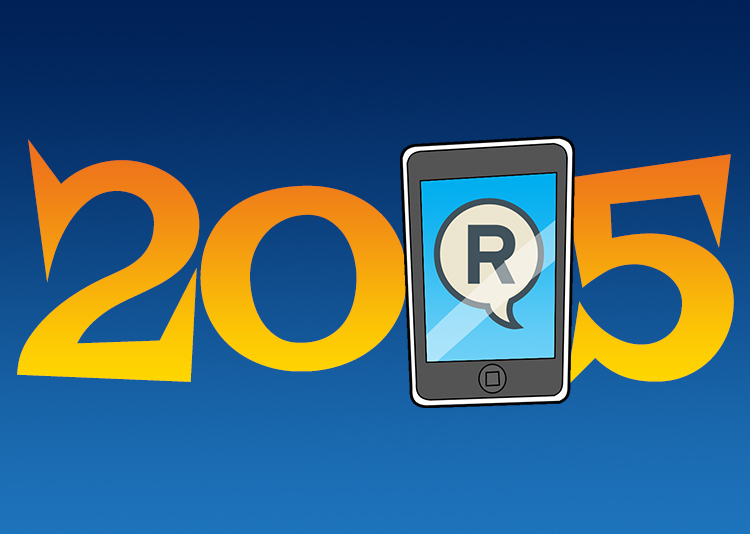 My first website kicked off in 2003, when I returned to being an independent brand-marketing consultant after a four year partnership with a Santa Rosa ad agency.
Since then, it has remained untouched except for periodic updates to my various portfolios over the years. In an effort to both understand and exploit Google's dominance in Internet searches (84% in 2004), I also wrote a blog titled Marketing Wisdom that featured anecdotes and life lessons gleaned from day-to-day encounters.
Today, my blog, Marketing Wisdom and – more importantly a link to the Rustad Marketing website – appears mid-screen on the second page of natural results when one searches "marketing wisdom." As someone who advocates that websites need to be regularly refreshed – if not redone entirely every few years to take advantage of the ongoing evolution of the Internet – I have to admit to ignoring my own advice. As they say, the cobbler's kids go barefoot.
That said, over the years I've received regular praise for my first website's economical design and focus on brand marketing.
Truth told, I probably would have avoided the hassle and retrospection demanded of a website upgrade for another few years were it not for my daughter's website (https://www.valerierustad.com/) which, I must say, she built without any help from her "marketing pro" dad.
Not that Valerie needed my help. She graduated from Chapman University last spring with a BFA in Graphic Design. More to the point, she benefited from an excellent education in the craft thanks in great part to her faculty mentor – Eric Chimenti (https://www.chapman.edu/our-faculty/eric-chimenti).
But the bigger issue is that Valerie is a part of a generation that never knew a world without the Internet. As such, she's comfortable in a world that's still foreign to folks like me who are more than two generations removed.
Yep, it's a fact that I'm not a "boomer" but a "war baby" having been born in the last year of WWII. I grew up with national radio programs, the then new medium of television, black rotary dial phones, and the ice cream man driving down the streets of my post war tract neighborhood to the tune of "Pop Goes the Weasel."
Though I'm committed to staying current with software and technology, it's a challenge understanding Valerie's generation – the so-called millennials – and their take, not just on the Internet, but media in general. Hint: they don't watch TV or read newspapers and upon waking in the morning the first thing they reach for is their phone.
Oh yes, I did help Valerie's web presence in one important way: I bought her name as a URL many years ago. As it happens with most names, Valerie is not the only Valerie Rustad in the world nor, for that matter, am I the only Stephen Rustad. Google me and you'll find my namesake is a teacher in Minnesota. However, both Valerie and I own our respective URL's – something I believe is essential to our Internet "visibility."
Anyway, when I saw Valerie's shiny, new, crisply designed, mobile-friendly website I knew my time had come. Enjoy. And, please don't hesitate to let me know your thoughts.