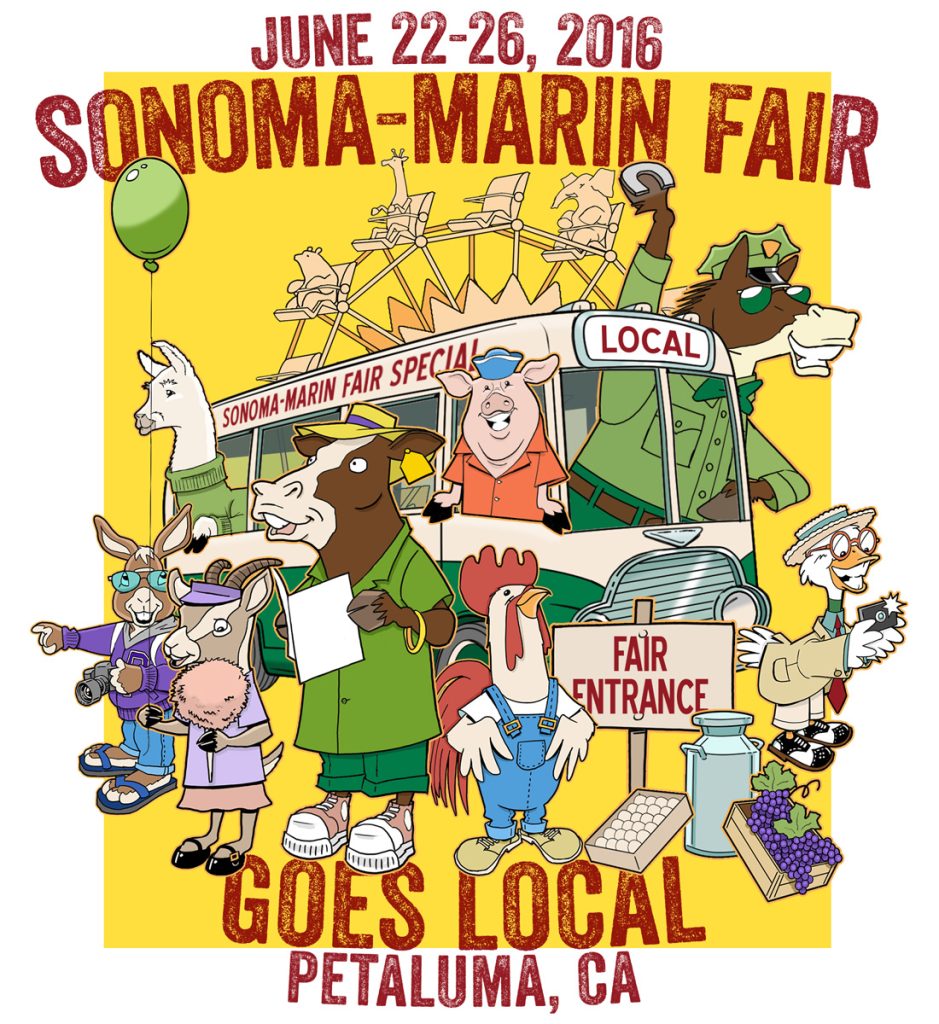 BACKGROUND
Marketing Family Fun
The Petaluma-based county fair began in 1936 and has occurred annually since then. The fair is one of the few family-friendly events in the area, and designs need to appeal to both children and adult. It is one of the major annual events in Petaluma. Each year, the fair board commissions a new poster that serves as the logo for the year's event. I've been doing these logo/posters since 2013.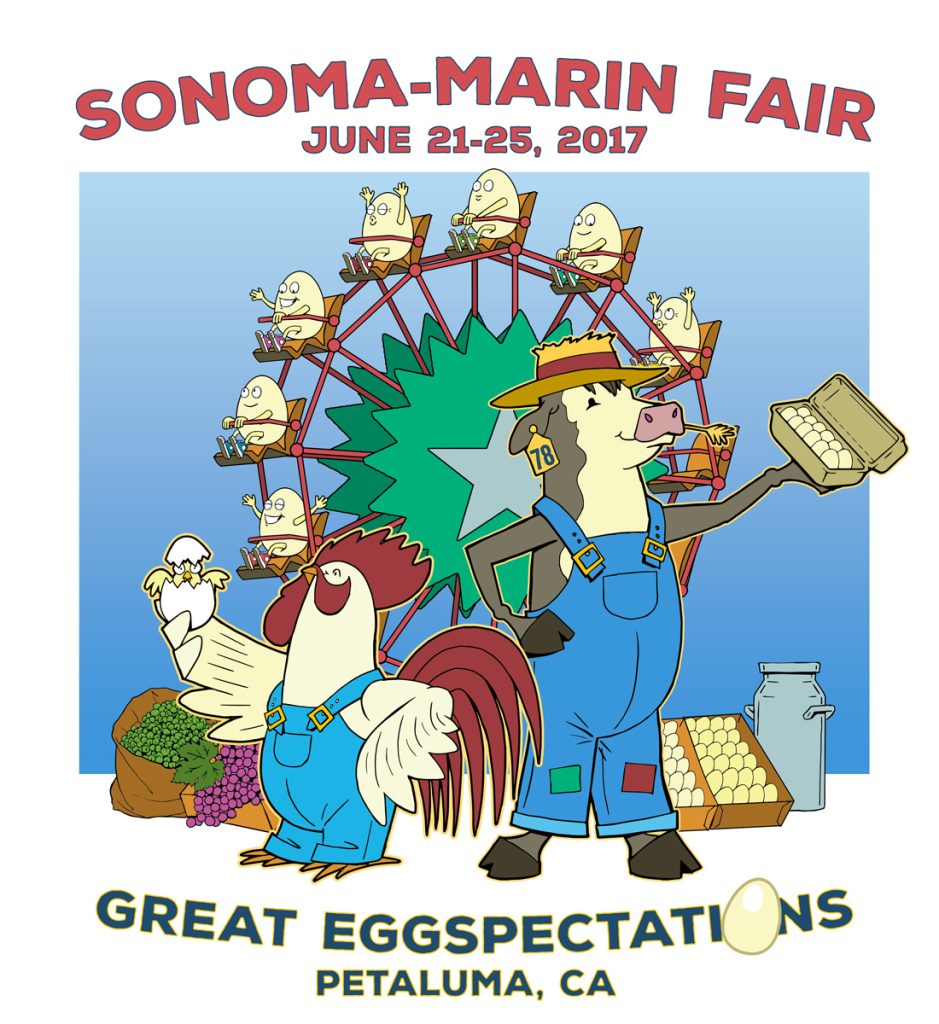 OBJECTIVES
Making Each Fair Exceptional
Highlight each year's theme with an original and engaging design that illustrates and captures the home-spun charm of local agricultural and family fun, as well as the fair's role in supporting 4H, Future Farmers of America and agricultural education, in general.
RESULTS
Popular Posters
The fair has won numerous acknowledgements and awards for the poster designs, which have had a significant role in attracting attention and attendance.
(Visited 23 times, 1 visits today)
SKILLS REQUIRED