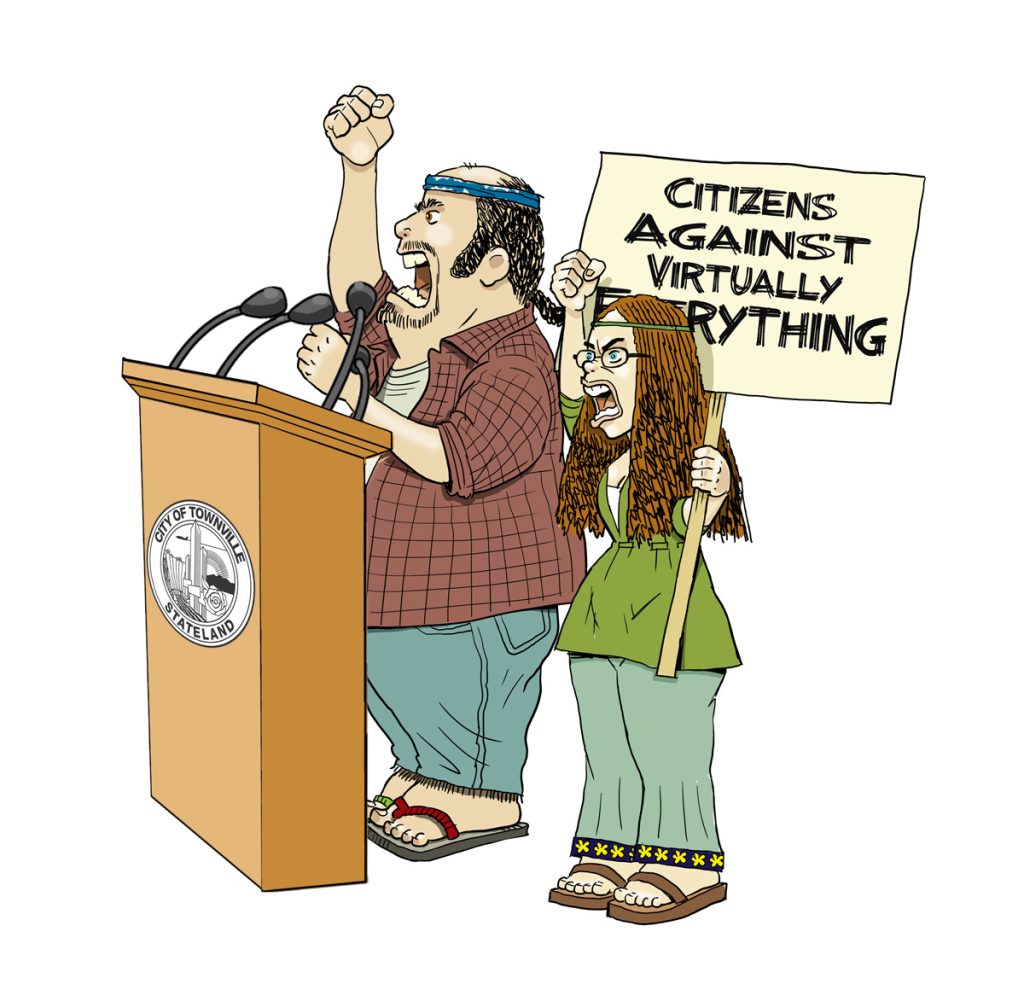 BACKGROUND
Branding Political Support
Muelrath Public Affairs asked me to help them develop promotional materials for acquiring new clients who need help in promoting new projects in what are often contentious political environments.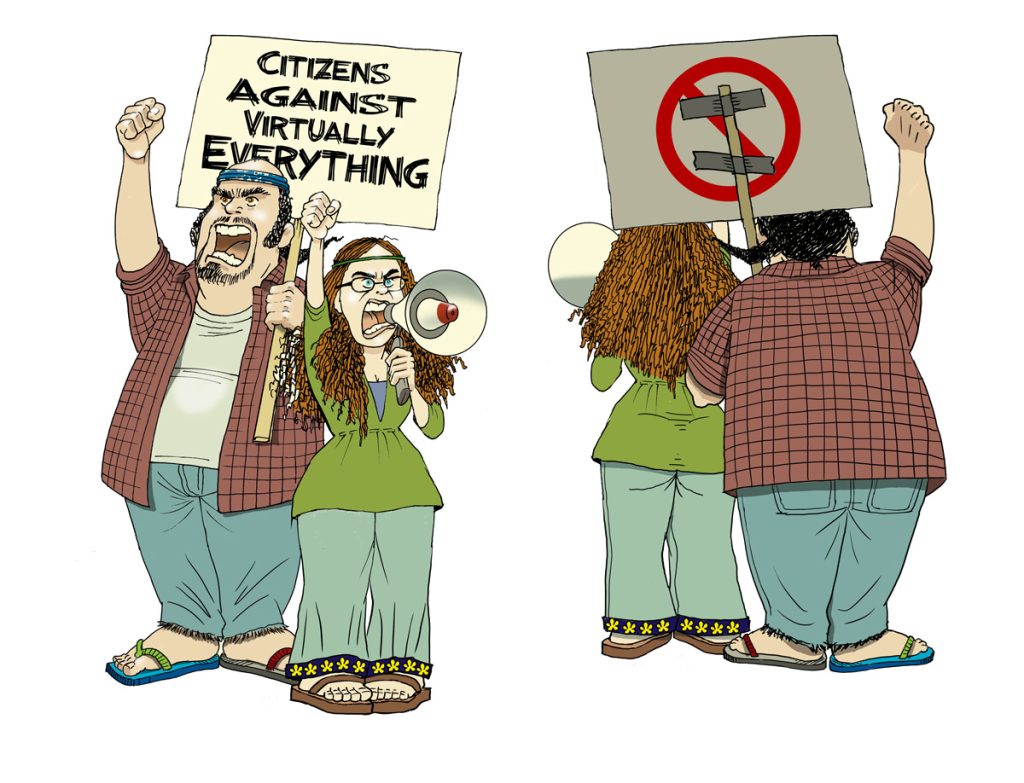 OBJECTIVES
Fun with Fanaticism
Create some cartoon characters to parody the stereotypical folks who protest new real estate or business developments, also known as C.A.V.E. (Citizens Against Virtually Everything) Dwellers.
RESULTS
Character with Legs
The original characters became the basis for a long-standing promotional campaign including a Viewmaster with a multi-image disc, unique packaging, brochure and squeezable (stress) dolls.
(Visited 18 times, 1 visits today)
SKILLS REQUIRED